Seal trips with Bishop's Boats.
See the seals in their natural environment, basking on Blakeney Point or swimming freely around the boat.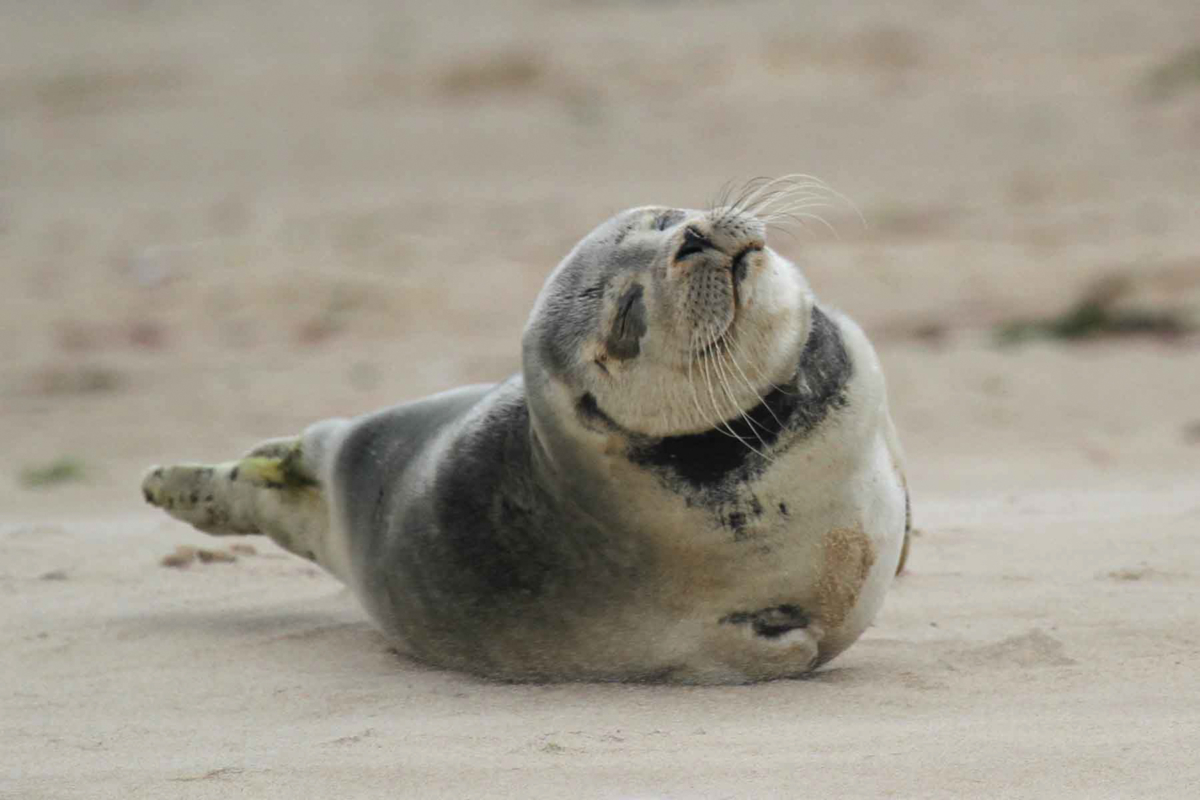 The best way to see the wildlife on Blakeney Point is to enjoy a seal trip, with Bishop's Boats. Blakeney Point has one of the largest Grey seal colony's and thousands of breeding Sandwich terns that migrate there every March until late August.
Blakeney National Nature Reserve has been managed by the National Trust since 1912. The reserve is part of both an Area of Outstanding Natural Beauty (AONB), and a World Biosphere Reserve.
Booking ahead by telephone for all seal trips is essential to avoid disappointment, furthermore we can also advise you about the seal trip. Tickets must be collected from Blakeney Quay no later than 45 minutes before sailing time. Well behaved dogs are welcome (at our discretion). For passenger comfort, Bishop's Boats operate a non-smoking policy on-board.
For all bookings to see the seals (recommended) please be aware that we are operating at a reduced capacity for passenger safety and comfort. Please have a quick look at our FAQ's and news page for the latest information.
breeding pairs of Sandwich Terns (approx), have migrated to Blakeney Point each March
seals pups born 2021/2022
the first lifeboat shed was built on Blakeney Point
"A Fabulous Experience.  Although we have been to this area on holiday several times, we have never taken a boat trip to see the seals. …"
"Lots of seals  We had the choice of several boat trips, really glad we chose this company."…
Booking
You must book in advance
Tel: 01263 740 753
between 8am-5pm (7 days a week).
Advanced booking is essential.
Prices
£20.00 adult, £10 child, under 2's Free
Private charters are available.
€ & $ are accepted.